Christian Community School
FOOTBALL FUNDRAISER
A portion of each membership sold will benefit our team.
The COLTS have teamed up with Empire Lock & Alarm to SECURE our teams future.
Finally... An Emergency service plan that WILL help you.
With CUSTOMER SERVICE becoming a thing of the past, many roadside assistance programs have started telling their members to "Find your own locksmith, and we will reimburse you" In our opinion thats just providing poor service.
We are BETTER than that, WE CAN DO BETTER THAN THAT! After being asked by several people to start our own service similar to that of AAA but on a local level, we have decided to go all in.
Our VIP basic program covers 1 car. with emergency roadside assistance. Lockout assistance, jump starts, and assistance with flat tires.
Our VIP BASIC + program covers 1 car and one home with lockout assistance. This service also covers basic roadside as mentioned in our basic package
Our VIP FAMILY program is the same service as our BASIC + plan but this plan covers a family of 4
We know we cant provide nationwide coverage like the larger companies, but we also know those guys don't care about YOU like we do.
WE will NEVER leave our VIP Members stranded. WE will NEVER make our VIP Members wait for HOURS for service. WE WILL ALWAYS be happy to help our members, no matter what time of day or night, or what kind of weather. And if all that wasn't enough joining our club keeps your money on our community.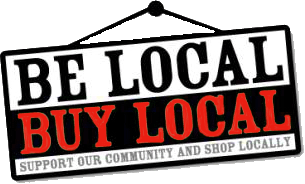 Empire Lock & Alarm / Empire roadside assistance is the official Locksmith / roadside assistance company of the Tennessee Titans.
WE ARE THE PROVIDERS YOU CAN TRUST.